A GEM NEAR THE WATER & PARKS
Beautiful tree-lined streets with historic craftsman apartments and homes, hidden independent coffee shops and charming pocket parks, and a community renowned for its high-level of diverse residents from around the world. 
Welcome to all that is the charm of Vancouver's West End, a neighbourhood that is both bustling, yet walkable, and provides access to spectacular beaches.  Start with the gorgeous views and soft sand at English Bay, continue the stroll along Stanley Park's amazing Seawall, and then take in a bite to eat at some of the city's most unique restaurants.
If you're looking for a community that is the gem of Vancouver's downtown peninsula, close to both the ocean and world-class parks, then come and live in what the Canadian Institute of Planners' Great Places calls the "Best Neighbourhood in Canada."
History of the Neighbourhood
In 1862, entrepreneurs John Morton, Samuel Brighouse and William Hailstone purchased the West End for $550.75 by. Because the area was so remote at the time, they were given the nickname "Three Greenhorns" in reference to what many thought was a naïve purchase. It wasn't until 1888 that the area gained popularity. In the early 1900s, the West End attracted Vancouver's wealthiest families, many of whom built lavish mansions. Some of these homes have been restored and add to the historic character of the neighbourhood.
The Gabriola Mansion on Davie Street was built in 1901 for the founder of Roger's Sugar, B.T. Rogers. The mansion's design came from renowned architect Samuel Maclure and was constructed with sandstone from the Gulf Islands. Its storied history includes underground tunnels to a nearby nightclub, ghostly appearances of Roger's eldest son, and an incarnation as Hy's Mansion restaurant. Another unique landmark, called "The Prom", was a glass dancehall built in the 1930s at the end of a 100-metre-long pier. It was situated near the current site of the Sylvia Hotel in English Bay.
Finally, one of the West End's best known and loved residents was Joe Fortes. Born as Seraphim Fortes in Barbados, he arrived in Vancouver in 1884. Fortes was sometimes referred to as "English Bay Joe," as he spent all his time at the beach teaching many of the city's children to swim. In later years, he lived in a cottage at the beach and became Vancouver's first official lifeguard and swimming instructor. His city-funded funeral in 1922 drew thousands of residents who came to pay their respects.
THE WEST END: VIBRANT CITY LIFE
When it comes to crossing off diverse points on a homebuyer's wish-list for the perfect community, the West End easily exceeds expectations.  With close proximity to the best Vancouver has to offer — numerous stunning beaches, the world-famous attractions that are Stanley Park and the Sea Wall, world-class restaurants, high-end retail — it's all at your doorstep in this highly walkable neighbourhood.  And with a dynamic mix of housing options, such as heritage homes, mid-century low-rise apartment buildings, streamlined modern condos and multi-million dollar penthouses, finding the perfect home is sure to be an experience to remember!
Schools In & Around the West End
HIGH SCHOOLS
King George Secondary School
1755 Barclay Street
Vancouver, BC V6G 1K6
(604) 713-8999
Website
Entertainment & Activities
A gem that is near the water and parks naturally attracts a lot of activities to it.  And if amidst taking in the sunset at English Bay or biking the Stanley Park Seawall you feel like taking in something more grandiose, there are plenty of year-round things to do.
Start the year off with Vancouver's annual Polar Bear Swim.  Held every year on January 1st in English Bay, you'll enjoy the festive atmosphere as participants dress up in unique outfits before plunging into the frigid water.  Then, kick-off summer with the West End's Car Free Day.  A family friendly event, it features art, music, food, and activities for the kids as Denman Street closes down to vehicles and invites pedestrians to take over the street. As we move into the summer months, the list of activities kicks up a notch. 
Grab your blanket, popcorn and drinks, and enjoy the EVO Summer Cinema Series, which hosts free outdoor movies at Stanley Park's Second Beach in July and August.  Then it's onto one of Vancouver's biggest events, as people from all over the Lower Mainland come to enjoy the fireworks spectacular that is the Honda Celebration of Light.  Watch from any one of the beaches surrounding False Creek, a West End apartment balcony, or from a dinner cruise on English Bay.
With the fireworks festival running on multiple days in both July and August, it's time for one more epic party before fall's coloured leaves start to abound the tree-lined streets.  Take in one of Vancouver's beloved traditions as the Vancouver Pride Parade caps off a week of celebrating the LGBTQ community.  The parade routes through the West End, beginning on Robson Street and winding its way down Denman and Davie Street, before coming to a close at the Pride Festival at Sunset Beach.
Finally, for something that can be taken in any time of the year, Stanley Park has plenty to offer.  As one of the most famous urban parks in the world, its 1001 acres sits surrounded by water, offers plenty of trails into the urban forest, and borders the West End and Downtown neighbourhoods.  It's also home to stunning attractions such as the Vancouver Aquarium, which offers a chance to meet otters, penguins, belugas, and more, and the Stanley Park Train, which has been a favourite of Vancouver children for decades and hosts popular events around Halloween and Christmas.
Restaurants Locals Recommend
Joe Fortes Seafood & Cop House
777 Thurlow St, Vancouver, BC || (604) 669-1940

A staple of the community since its doors opened almost 30 years ago, Joe Fortes features a vibrant, booth-lined dining room for seafood & steak, with a popular oyster bar & rooftop patio.

Price Range: $$$ || Food: Steak, Seafood || Must try: Joe's Seafood Tower on Ice

Forage
1300 Robson St, Vancouver, BC || (604) 661-1400

Casual, comfortable and affordable, Chef Chris Whittaker's Forage celebrates all things BC as part of the burgeoning movement committed to farm to table fare.

Price Range: $$ || Food: Local, Organic || Must try: Seafood Chowder
Teahouse in Stanley Park
7501 Stanley Park Dr, Vancouver, BC || (604) 669-3281

A classical fine dining restaurant, featuring beautiful views from its beachside setting in Stanley Park, the Teahouse restaurant was originally built as "an officers mess for a military defence garrison."

Price Range: $$$ || Food: Pacific West Coast || Must try: Teahouse Stuffed Mushrooms
Tavola
1829 Robson St, Vancouver, BC || (604) 606-4680

A well-loved West End gem featuring delicious Southern Italian dishes and a heated patio, Tavola's house-made pastas are definitely designed for sharing!

Price Range: $$$ || Food: Italian || Must try: Burrata with La Quercia Prosicutto
Things & Places Not to Miss
On a hot day, visit the pool at Second Beach, an outdoor pool in a spectacular location between the forest and ocean.  Then, visit Davie Street Village to see the first rainbow coloured crosswalk in Canada, celebrating the history of Vancouver's LGBTQ community.
If you're looking for a good photo-op, check out the A-maze-ing Laughter public art installation designed by Yue Minjun near the corner of Davie and Denman Street. The Bronze statues are a legacy of the Vancouver Biennale.  And a visit to Siwash Rock is a definitely a must-do. This prominent rocky outcrop lies along the west side of the seawall and according to First Nations legend, the rock formation is a symbol of commitment to fatherhood and family.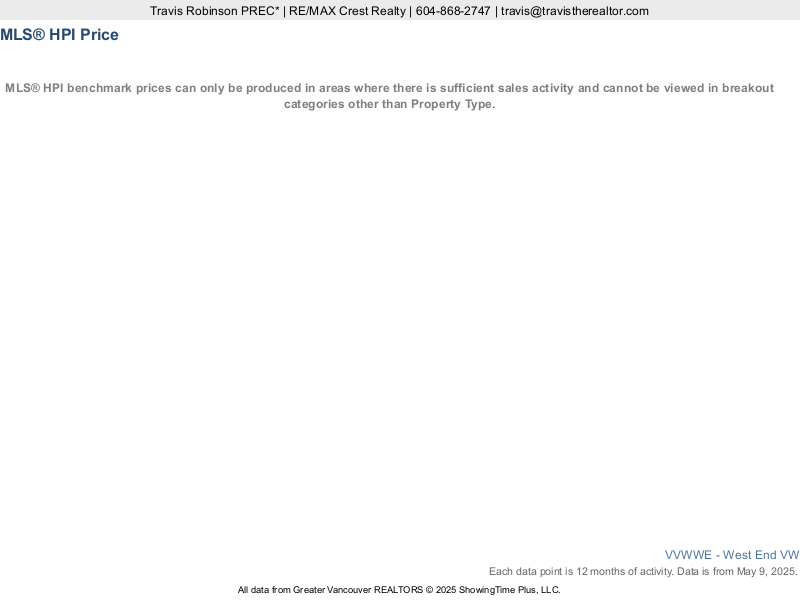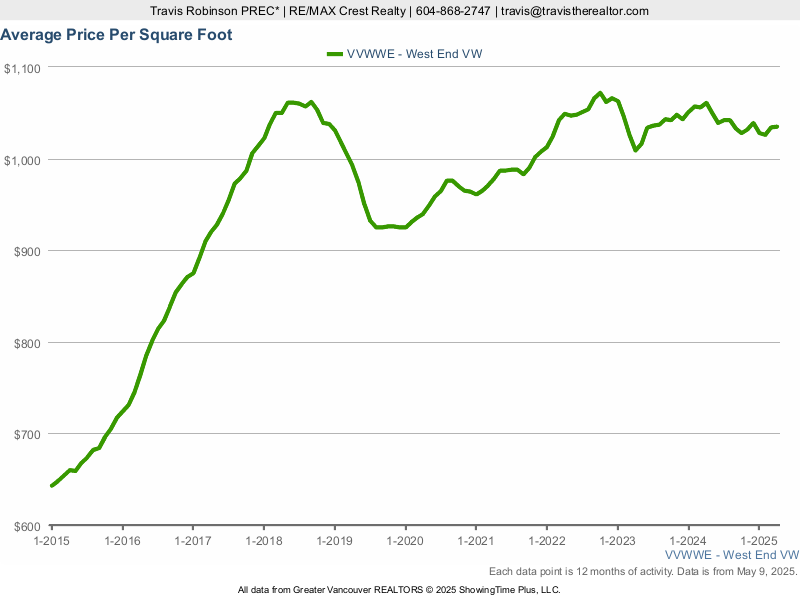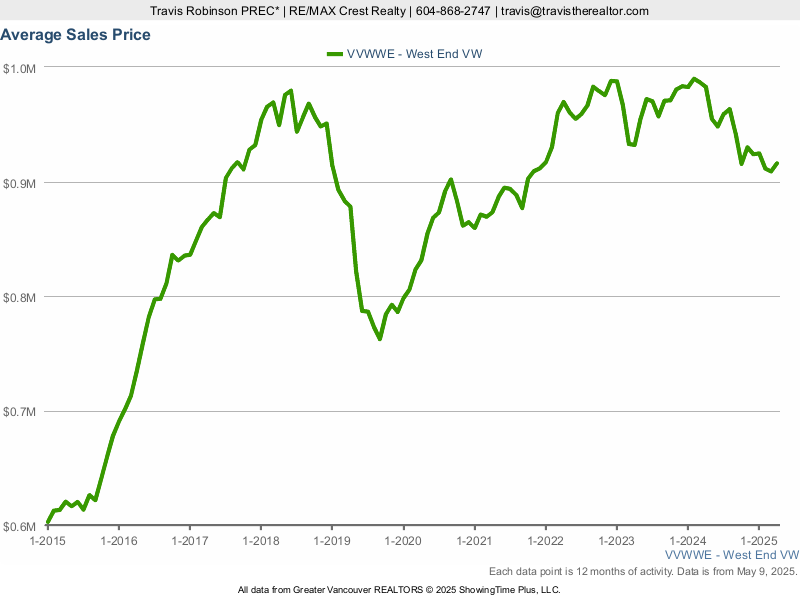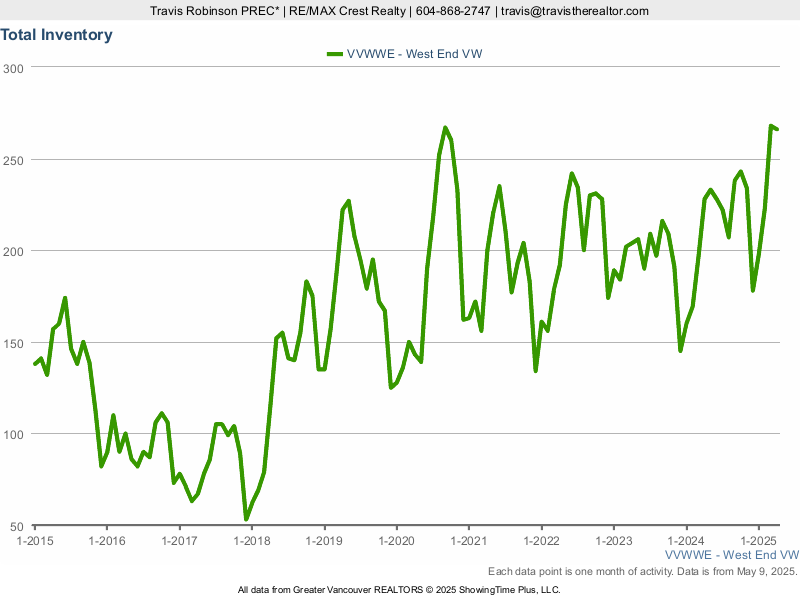 HOMES FOR SALE IN THE WEST END
Whether you're a first-time home buyer, upgrading or downsizing, Travis can help you find the home you are looking for. Browse some of the listings available in the West End by clicking below.
Can't find what you're looking for? Contact Travis today for a no-obligation consultation and he'll help you get the keys to the perfect home in Vancouver's West End!