INDUSTRIAL HISTORY WITH MODERN CHARM
Built upon the foundation of industrial history with restored warehouses in a charming railyard district, this character mixes beautifully with modern amenities and hip restaurants.
Welcome to the hip and youthful community on False Creek North that is Vancouver's Yaletown.  Perfectly nestled between walking distance to the West End and Downtown, its restored loft spaces and high-rise condos offer breathtaking views of the North Shore Mountains or False Creek.
If you're a working professional or have a young family full of people who enjoy urban life, while living in one of the gems of Vancouver's Downtown peninsula, then you'll find the perfect home right in Yaletown.
History of the Neighbourhood
Yaletown has played host to many prominent events throughout its colourful history, and is home to many of the city's major landmarks. BC Place Stadium opened its doors in 1983 and has been the venue for many historic Vancouver events, such as Pope John Paul's "Celebration of Life" visit, a Billy Graham Crusade, and the opening and closing events for the 2010 Winter Olympic Games. In 2010, a new cable-supported retractable roof system, the largest in the world, was installed on the stadium to allow for open-air sporting events and concerts.
Opening just in time for the city's next major event, BC Place Stadium was one of the venues to welcome the world for Expo '86, the World's Fair. The biggest event in Vancouver's history to that time, it put Vancouver on the map during a time when the city was celebrating its centennial. Notable highlights from the Expo include the opening of the fair by Charles and Diana, Prince and Princess of Wales, and the introduction of floating McDonald's restaurant – aptly called the McBarge – which showcased modern architecture and technology.
With a mini expressway on Pacific Boulevard being the perfect spot to host professional race car driving, Yaletown got its shot at that too. The Molson Indy Champ Car race was held in the neighbourhood from 1990 to 2004. However, after many residents found the yearly race disruptive, it was eventually cancelled. The nearby Vancouver's Viaducts, which also played host to the event, are scheduled to be torn down to make room for more green space and better transportation infrastructure into Downtown.
YALETOWN: HOME OF THE YOUNG PROFESSIONALS
With is a combination of heritage loft buildings at the heart of this desirable neighborhood, and the modern towers that surround its historical center, a lifestyle is born.  Whether you are looking for condos with 'resort like' amenities, as is so popular among the Concord developments predominantly lining the waterfront side of Pacific Blvd, or you are looking for a loft with exposed bricks, situated over a bustling restaurant district, you will find it here in Yaletown. Cafes, shops, restaurants and grocery stores are also just a short jaunt from your front door.
Schools In & Around Yaletown
ELEMENTARY SCHOOLS
Elsie Roy Elementary School
150 Drake Street
Vancouver, BC, V6Z 2X1
(604) 713-5890
Website
HIGH SCHOOLS
King George Secondary School
1755 Barclay St.
Vancouver, BC V6G 1K6
(604) 713-8999
Website
Entertainment & Activities
Yaletown hosts many events throughout the year. Most events are outdoors and celebrate everything from Yaletown's bustling dining scene, Vancouver's emerging music scene, to what makes Yaletown a unique community.  From community events such as the annual Jazz Festival, which occurs over the Canada Day long weekend, to the family-friendly Yaletown Community BBQ at the round House Center in June, there are a nice variety of activities all.
Restaurants Locals Recommend
Blue Water Cafe + Raw Bar
1095 Hamilton Street, Vancouver, BC || (604) 688-8078

Nestled in the heart of Yaletown, Blue Water is an award-winning seafood restaurant with a luxurious setting and a commitment to sustainable fisheries

Price Range: $$$$ || Food: Seafood || Must try: Seafood Tower – two tiers with oysters, prawns, ceviche and much more

Minami
1118 Mainland Street, Vancouver, BC || (604) 661-1400

A must-try for japanese food enthusiasts, and the perfect place to bring out-of-town visitors, high end restaurant Minami offers both sushis and west coast fushion cuisine.

Price Range: $$$ || Food: Japanese || Must try: King Crab& Citrus Salad
Homer Street Café & Bar
898 Homer Street, Vancouver, BC || (604) 428-4299

Set in a beautifully restored heritage building, the café offers a casual, yet modern setting for anything from a business lunch to a romantic dinner.

Price Range: $$ || Food: Classic Comfort Food || Must try: Rotisserie Chicken with Roasted Potatoes
The Flying Pig
1168 Hamilton Street, Vancouver, BC || (604) 606-4680

A lively bistro on the bustling pulse of Yaletown that is Hamilton Street, the Flying Pig features seasonally-inspired dishes and in a cozy environment.

Price Range: $$ || Food: Pacific Northwest || Must try: Pulled Pork Poutine
Things & Places Not to Miss
Yaletown is known for its restaurants first and foremost!  Be sure to check out the Keg, with its fabulous roof deck!  The Blue Water Cafe is a local Seafood favorite!  Brix & Motor offers a fabulous Courtyard Patio, with an upscale feel and a dazzling array of cuisine.  The Parlour is a popular spot too, known for their brunch menu, pizzas, and creative cocktail menu!
Live Yaletown Market Stats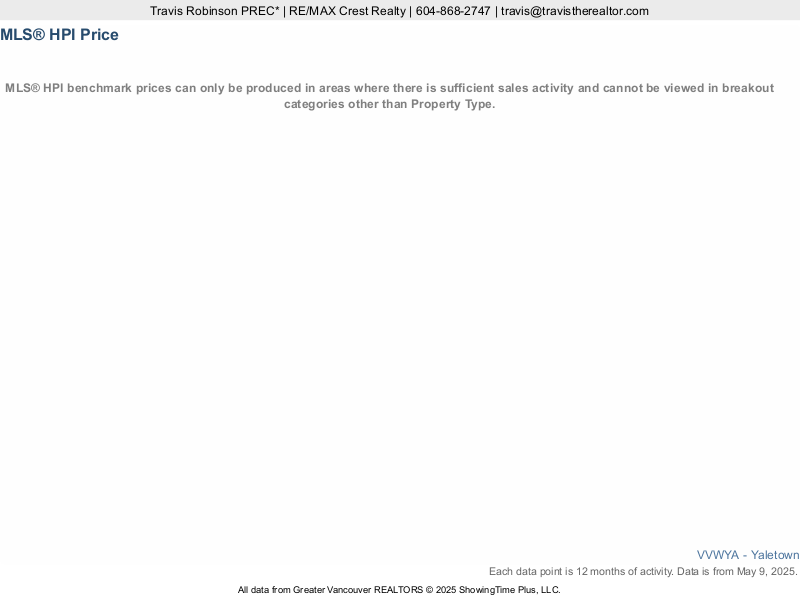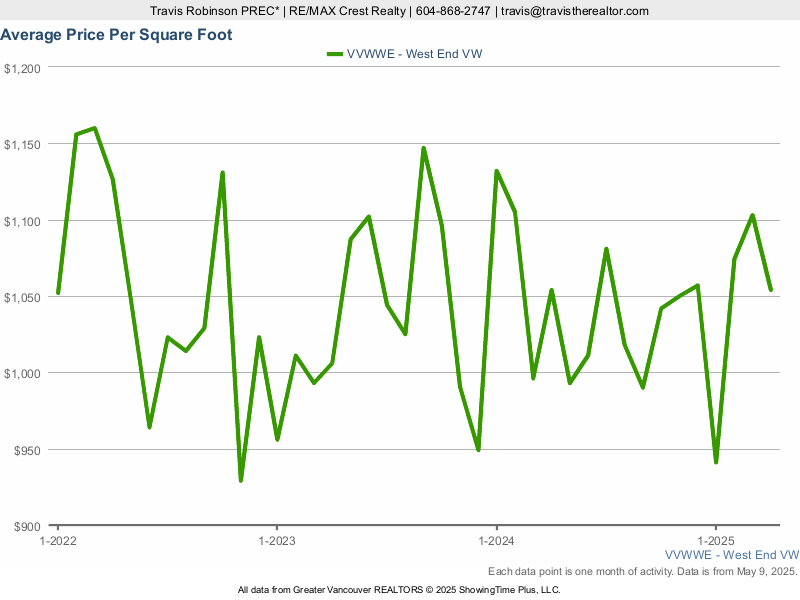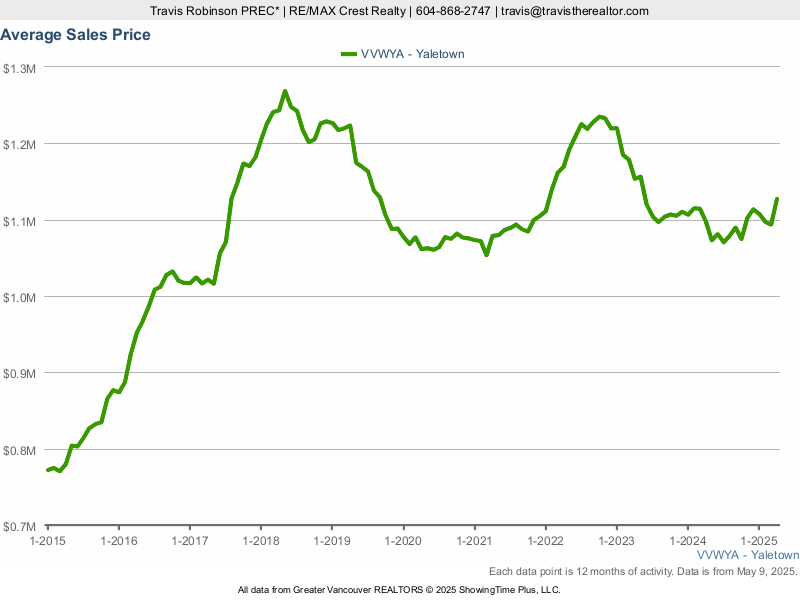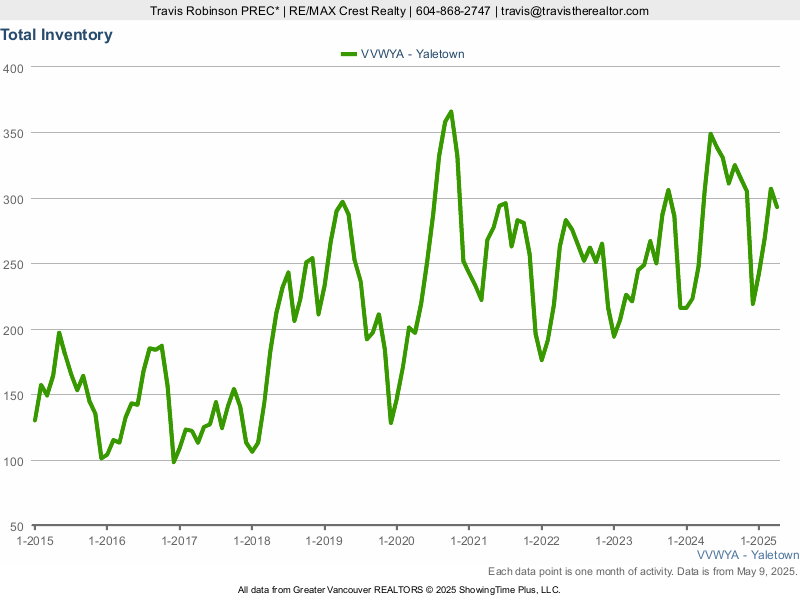 HOMES FOR SALE IN YALETOWN
Whether you're a first-time home buyer, upgrading or downsizing, Travis can help you find the home you are looking for. Browse some of the listings available in Yaletown by clicking below.
Can't find what you're looking for? Contact Travis today for a no-obligation consultation and he'll help you get the keys to the perfect home in Vancouver's Yaletown!